ITP's ISO 9001:2000 certified wire harness plant is equipped to handle 20 million crimped connections every month and offers wide range of custom and industry standard wire harnesses for various industrial segments.

The product range of ITP includes wire harnesses using various types of wires such as - ATC, ABC, Teflon, Silicon Ribbon, Flat ribbon cable (FRC) and various types of connectors like USB, D-Sub, RJ, fine pitch connectors, battery thimbles. These wire harnesses are used in wire to wire, wire to board, wire to device configurations.

read more...


ITP's extensive range of moulded cords includes audio/video cords, power cords suitable for various countries and data cables having D-Sub, usb connecters. Different types of plugs are designed as per country specific electrical standards.

ITP's customized/ standard moulded cords being used by the manufacturers of white goods, office equipment, IT equipment, UPS, TV, Audio-Video equipment, instruments and various other product manufacturers.
read more...


ITP's battery cable line is equipped to handle battery wires from 0.25 sq mm to 32 sq mm and corresponding thimbles.

These cable assemblies are produced as per OEM requirements. Battery cables are used in different segments such as Power conditioning, telecom, automotive, solar appliances and various other areas employing batteries.
read more...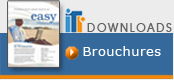 Wakai Stabilizers come to you from the house of ITP which is a well-diversified group, focused on electronic products, sub assembles and components since last 50 years.

WAKAI Brand is known for robust design & virtually maintenance-free performance.
read more...


ITP Electronics, an ISO 9001:2008 company provides customized wire harness solutions.

The product range also include Moulded cords and Battery Cables to cater to need of different customers from different segment such as Consumer Electronics, Home Appliances, Power Conditioning, Telecom, IT and Automobiles.
read more...